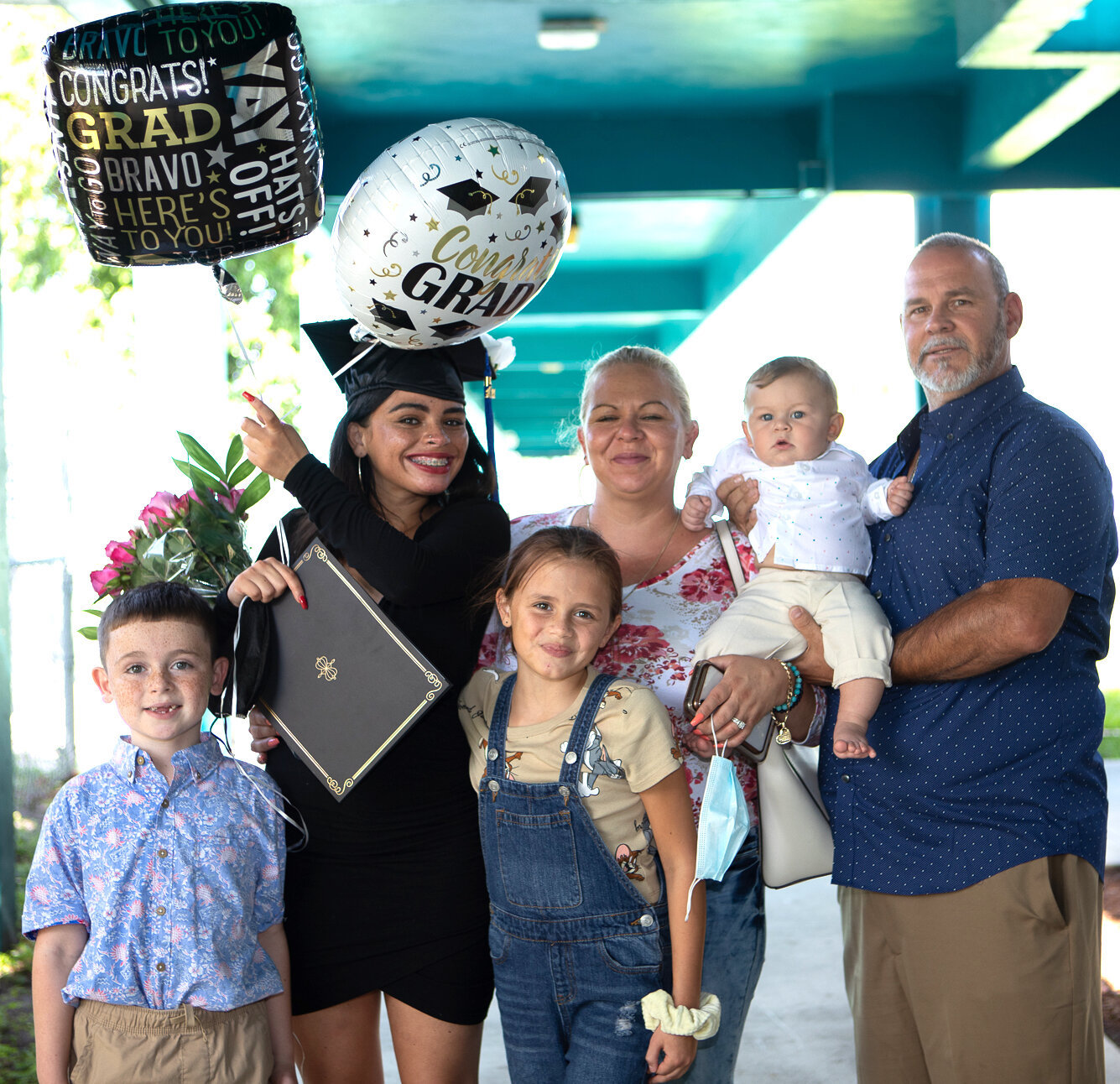 Each month, we take a moment to learn from the educational leaders who are bringing the Acceleration Academies mission to life, day in and day out. This month, we asked our Academy Directors to respond to this prompt: When a prospective graduation candidate asks you how Acceleration Academies are different than traditional schools, what do you tell them?" Here is what they had to say.
At BAA we focus on you and what you need. We are here not only to see you own your success toward your diploma, but also to support your personal growth and development. We care about your path and your story and we are here to provide you with the resources necessary to help you achieve your goals. You have a whole team here to support you. All you need to do is bring your commitment to the program and drive to succeed and we will help guide you to the end.
— Alison Hansen, Director, Bethel (WA)
At CCAA, we are here to support you every day, every step of the way toward your high school diploma. We personalize our approach to your learning experience by getting to know you as a person and your individual academic needs. Each member of our staff is here to provide you with the one-to-one help you need to succeed.
— Wendy Thompson, Director, Clark County (NV)
At ECAA, we recognize that everyone has a unique path to owning their own success. It is our goal to create a personalized learning approach that fits your individual needs. We are here to guide you every step of the way.
— Maria Jacobs, Director, Escambia County (FL)
Joining LAA means getting a full dose of confidence to help you, the graduation candidate, explore, expand, develop, and attain your postsecondary goals. We are not just a school staff but we are your personalized team of confidence builders that will support you every step of the way.
— Dr. Jacinta Bryant, Director, Lowcountry Acceleration Academy
You're not just a number at MDAA. We know your name, we know your story, and we are here to remove the barriers in your life because we genuinely want to help you succeed. Our personalized and supportive approach, combined with your commitment, will place you on a path toward success. All you need is to believe in yourself and in us.
— Gina Montagnino-Fiske, Director, Miami-Dade (FL)
We are not just a school, we are a community. Our staff members genuinely care for our students and strive to support them far beyond their academic needs. As I always say at our graduation ceremonies, "You are a part of our SAA family and you are always welcome to come home."
— Monetta Ruskin, Director, Sarasota (FL).
When you enroll at St. Lucie Acceleration Academies, you become part of the SLAA family. That means we will stand by you no matter what life throws at you. We understand that the path to SLAA may not have been straight, but we are so glad that your journey led you to us. We are honored that we get the chance to help you to unlock your potential and watch you walk across that stage with a diploma in your hand.
— Paige Latham, Director, St. Lucie (FL).