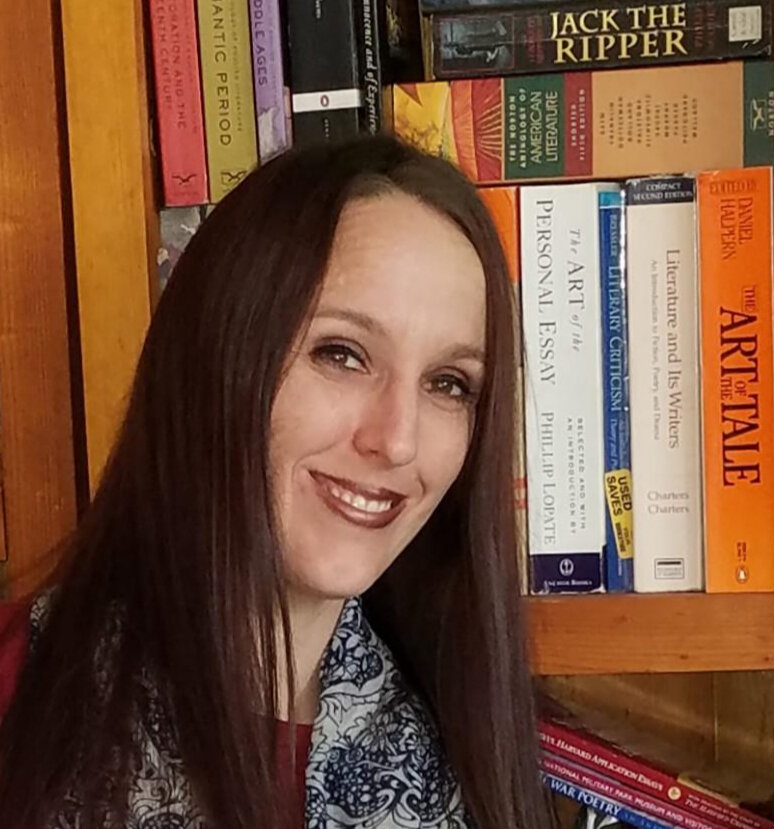 Ashley Griffiths has always loved to read and write, and the English language arts coach wants to pass along that passion to her students.
"Reading is so important; it reaches across all academics," she says. "I love getting them excited about reading. Once you ignite that in a student, it's hard to extinguish."
But ELA courses can be intimidating, full of unfamiliar academic terms, daunting research projects and numerous writing assignments. For most students, Griffiths says, the best way forward is for their teacher to work backwards.
By starting at the end of each course — the knowledge, skills and experience needed for mastery — Griffiths is able to build a step-by-step guide to help them reach those goals. The map is personalized for each young learner.
"It's kind of like their roadmap," she says. "It breaks the course down into days and lets them know what they should do each day."
Clark County Acceleration Academy Director Wendy Thompson says that Griffiths is a leader in "backward-mapping" course syllabi, a pedagogical technique members of the CCAA team are increasingly using to help young learners accelerate toward their diplomas.
"That backward mapping is so stellar; it allows teachers to give very precise, goal-oriented feedback to students," says Thompson. "They know that course inside and out."
Before joining CCAA in February 2020, Griffiths spent more than a decade teaching English to 7th, 10th and 11th grade students in traditional public schools in Salt Lake City and Clark County. She would use Powerpoint presentations to provide the roadmaps, and then work with students in-person to gain knowledge and push past challenges.
When the Covid-19 pandemic closed CCAA and other schools, Griffiths grappled with how to translate that technique to the virtual environment. Her answer was to provide an even more detailed guide for each course — and to supplement it with one-on-one tutorials tailored to each learner's needs.
Some GCs have little experience working with computers and even typing, for instance. To help them begin writing a persuasive essay, she will get on a teleconference call and "interview" them about their views, open a Google document, and put their thoughts on the page. Then she will coach them on how to structure those thoughts into a clear and compelling argument.
"So many kids, they don't know where to start," she says. But once they do, they feel excited and empowered. "If you can just make that in-person connection, you've got a foot in the door."