Just two short years ago, Lowcountry Acceleration Academy alumna Carolina Dominguez Lopez wasn't sure she'd ever finish high school. Mired in depression, overwhelmed by the crowded classrooms and harsh social dynamic of her old high school, she felt little but despair. 
These days, her outlook couldn't be sunnier. With a diploma in hand and her creative energy ablaze, Carolina was recently named Executive Pastry Chef at a well-known restaurant in downtown Charleston, SC.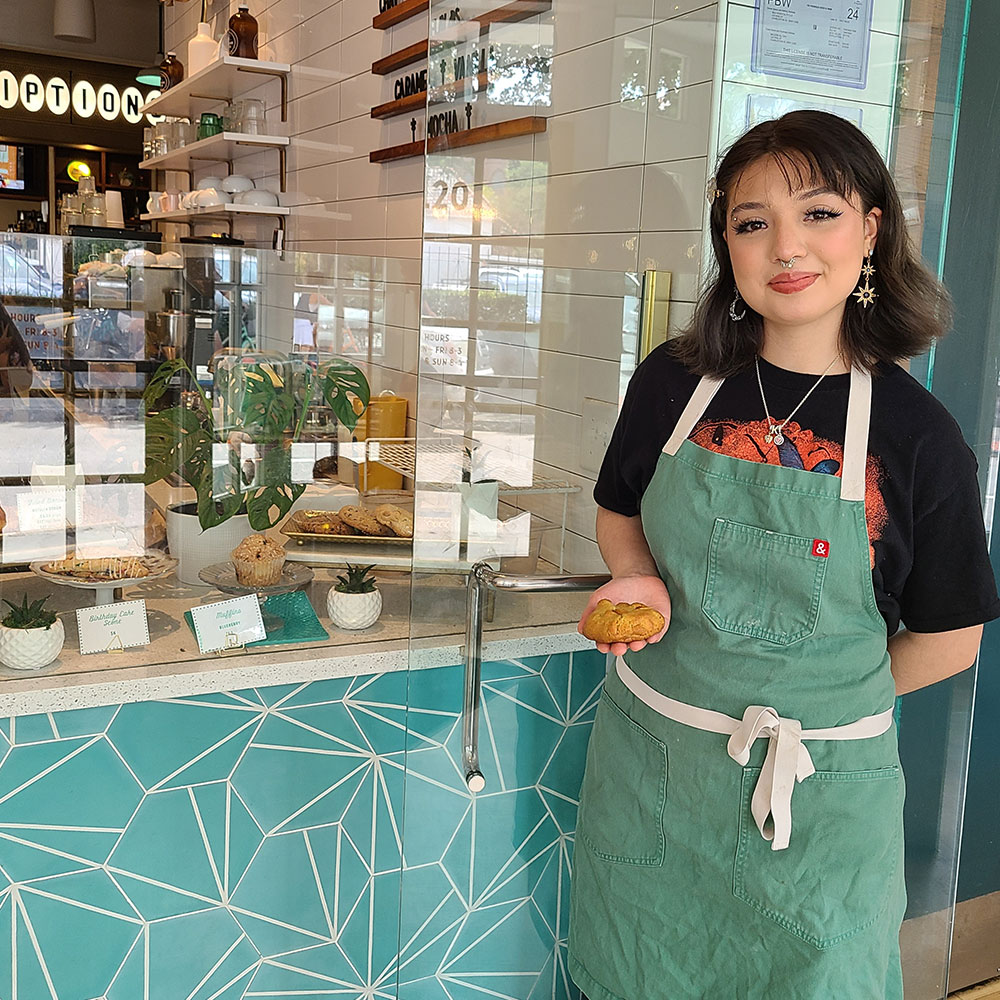 A key ingredient in her success, Carolina says, is Lowcountry Acceleration Academy (LAA). 
"Before LAA, I had been in a bad place in life for a couple of years. I was dropping out of school. I just couldn't do it," says Carolina, who recently turned 19. "To be able to go into LAA and talk to my teachers like they were my friends, like they really cared about me, that made all the difference." 
Carolina joined other graduation candidates in taking advantage of the public charter high school's relaxed but studious atmosphere, personalized curriculum and ample one-on-one support to re-engage in her studies. In February 2022, she earned the right to walk across the stage as a member of LAA's first-ever graduating class. 
By the time she received her diploma, she had been accepted in Le Cordon Bleu and other cooking schools and won scholarships to help pay the way. But she says she wasn't ready, mentally or emotionally, to commit to that formal education. 
Instead, she began working three jobs — as a coffee shop barista, a line cook at a barbeque restaurant and selling baked goods from her own kitchen. The work kept her busy, but she came to realize she was not fulfilling her potential. After her best friend died in June 2022, she decided it was time to stop wasting time.
She put aside her jobs and focused on developing her skills and passion as a pastry chef. In August, she applied for and got a line cook position at Millers All Day, a popular breakfast, lunch and baked goods spot on King Street in Charleston's French Quarter. 
She showed up for the first day of work with blue hair, tattoos and piercings, afraid that she would be out of place as the youngest member of the kitchen staff. From the start, her new colleagues (who have their share of creative hair styles, tattoos and piercings) made her feel welcome. 
"I thought they were going to tell me to get out, but no," she says. Instead, they helped her refine her techniques and learn new ones. And when a position as pastry sous chef came open, she made a successful bid for it. 
Millers is a popular destination for diners with a sweet tooth. The offerings include Nutella cream-filled donuts, homemade brownies and pop tarts, and a sinful array of cookies — including brown butter chocolate chip, white chocolate macadamia nut and the aptly named (and gluten-free) "Monster." 
The cookies are Carolina's creation.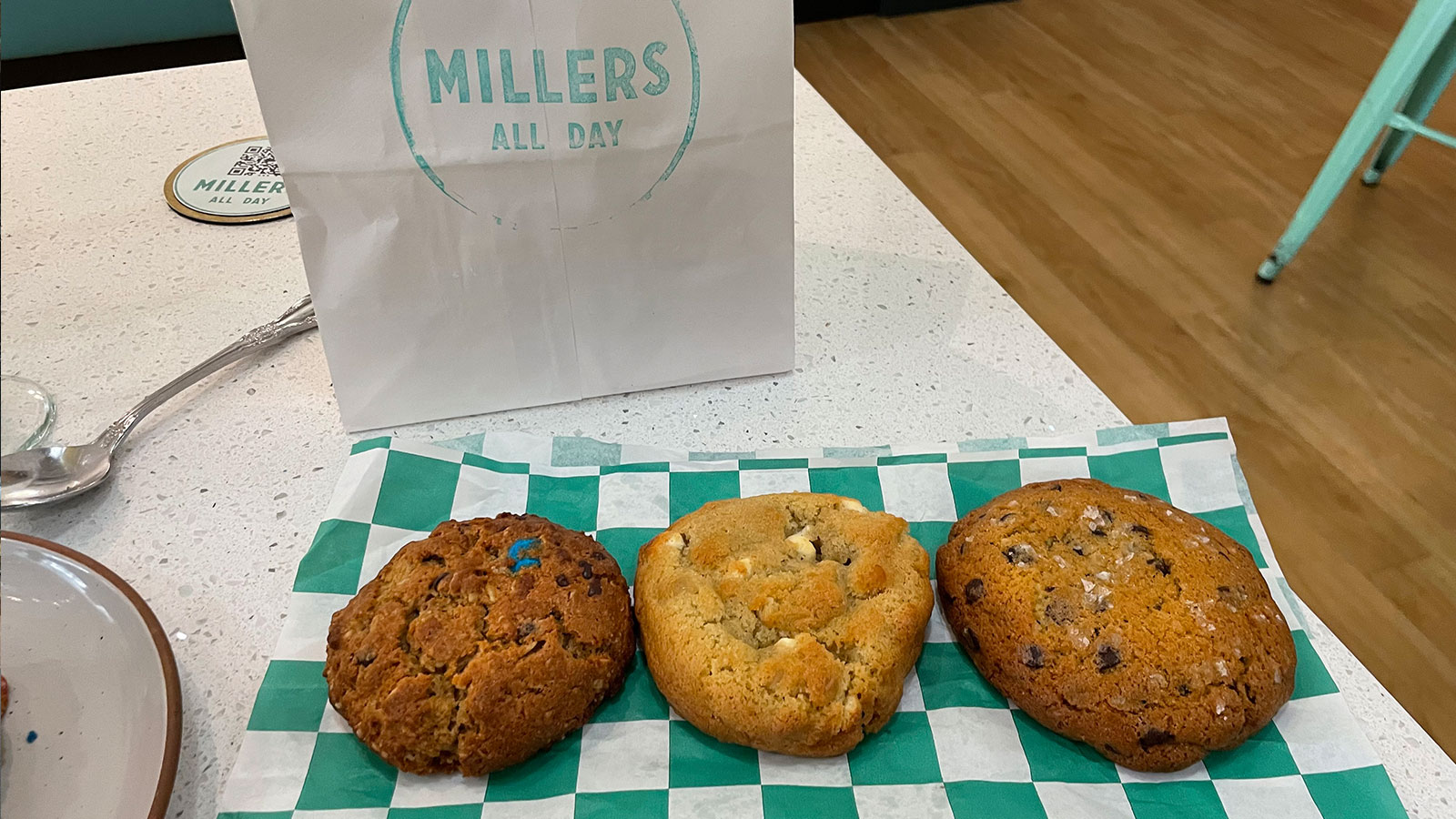 She took it upon herself to make a trip to Levain Bakery, home to "New York City's Most Famous Cookies." Armed with her growing knowledge of baking chemistry — she loves to geek out about how different combinations of flour, eggs and butter yield different results — she studied the Levain cookies and then returned to Charleston to create her own style of treats, crispy on the outside, chewy on the inside. 
"The first time, I completely burned them," she recalls with a laugh. But her fellow kitchen artists urged her to try, try again and finally she nailed it. 
"Here in the kitchen, I get a lot of creative liberty," she says. The message from her employer is, "If you want to try something new, go for it. This job is like being in culinary school, only hands-on." 
The daughter of Mexican immigrants who came to the United States in search of better opportunities for themselves and their children, Carolina said her time at Lowcountry Acceleration Academy helped her regain confidence in herself and find her way into her new career.
And not just one career. In the future, she plans to enroll in college and eventually lead a kindergarten classroom. While life outside of school was sometimes rough, she says, "My teachers would greet me. They would hug me. They would make my day. That's what I want to be for kids." 
She has some good role models. Graduation candidate advocate Janell Reyes, for instance, checks in on Carolina periodically to see how she's doing in this new chapter of life. 
"The teachers at LAA, they care, they remember their students," says the young chef. "Even after I left there, I had somebody who cares about me." 
​​Lowcountry Acceleration Academy accepts new students year-round. For more information, check out the academy web page and fill out an online enrollment application.