Melisa Chupp has eight children ranging in age from 7 to 17, all adopted through the foster care system. Each comes with a history of turmoil in their home lives, and Chupp is determined to give them the opposite — at school as well as in their new family.
Chupp's five high schoolers have found the stability and support they need at Clark County Acceleration Academies.
"We've tried charter schools, we've tried home-schooling, we've tried online," says Chupp, a blue-eyed, no-nonsense spark plug of a woman who coaches cheerleading, tumbling and gymnastics and whose husband manages a large truck stop.
None provided the personalized, rigorous attention her family has found at CCAA. "In a traditional school it would be easier for them to slip through the cracks, but here that's not an option," she says. "They're actually required to learn the material rather than just sit through class."
Chupp says her children are smart, both on the street and in the classroom. But sometimes that can be a problem, if they get bored by the pace of a class designed for a wide range of learners, or if they fall in with a rough  crowd.
"My kids, while extremely smart, aren't always so good with the common sense," she says.
Since CCAA's new Southeast Las Vegas campus opened earlier this year, the Chupps have called it home. The high schoolers — called graduation candidates to remind them of their goals — can settle into comfortable chairs or small tables, focus on one class at a time and get as much personalized attention as they need.
Sean Chupp, 16, says it's been a perfect place for him to get a lot of work done in an efficient way — and to truly learn rather than going through the motions.
"Everyone here is so welcoming," says Sean. "If we're struggling on something, we don't have to wait until the end of class. We can go up to any teacher right then and get one-on-one help."
Sean and his mother say graduation candidate advocate Katya Riley has been a big help, regularly checking in on the progress of the Chupp teens and provided firm-but-caring encouragement at every step.
"Miss Katya has been amazing in terms of checking in," says Chupp. Sean added, "It was like someone who actually cared, not someone who pretended to care because she was paid to do it."
The Chupps say other CCAA educators have also played a vital role, providing moral and academic support and working in partnership with the parents to hold each of the GCs — Michael, Arieyana, Christian, Dustin and Sean — to a high standard.
"I want to give them as many chances as possible to be successful," says Chupp. And then, she adds, it's up to them to take advantage. "They either have to want it or they don't."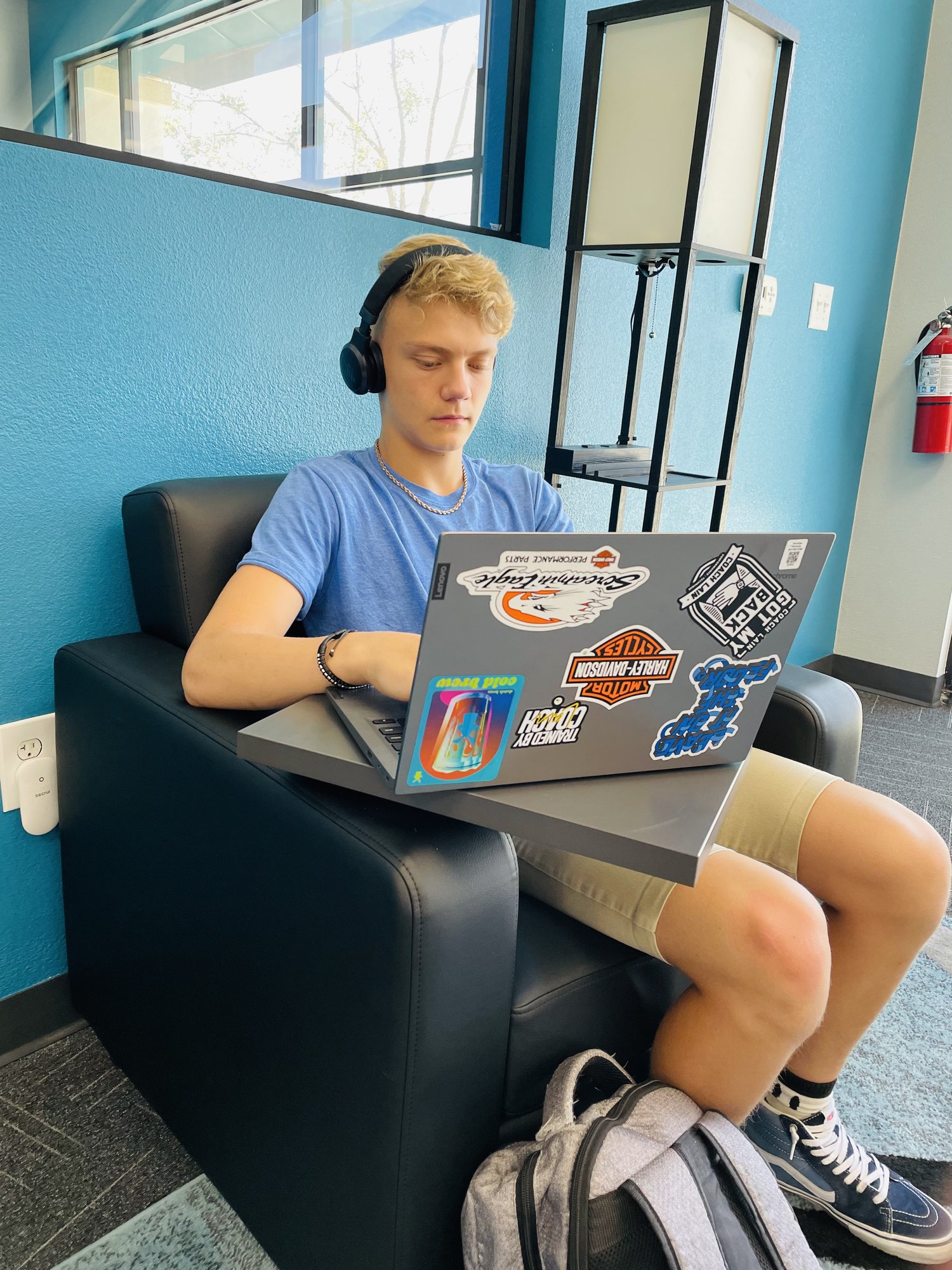 'If we're struggling on something, we don't have to wait until the end of class. We can go up to any teacher right then and get one-on-one help.' 

— Sean Chupp