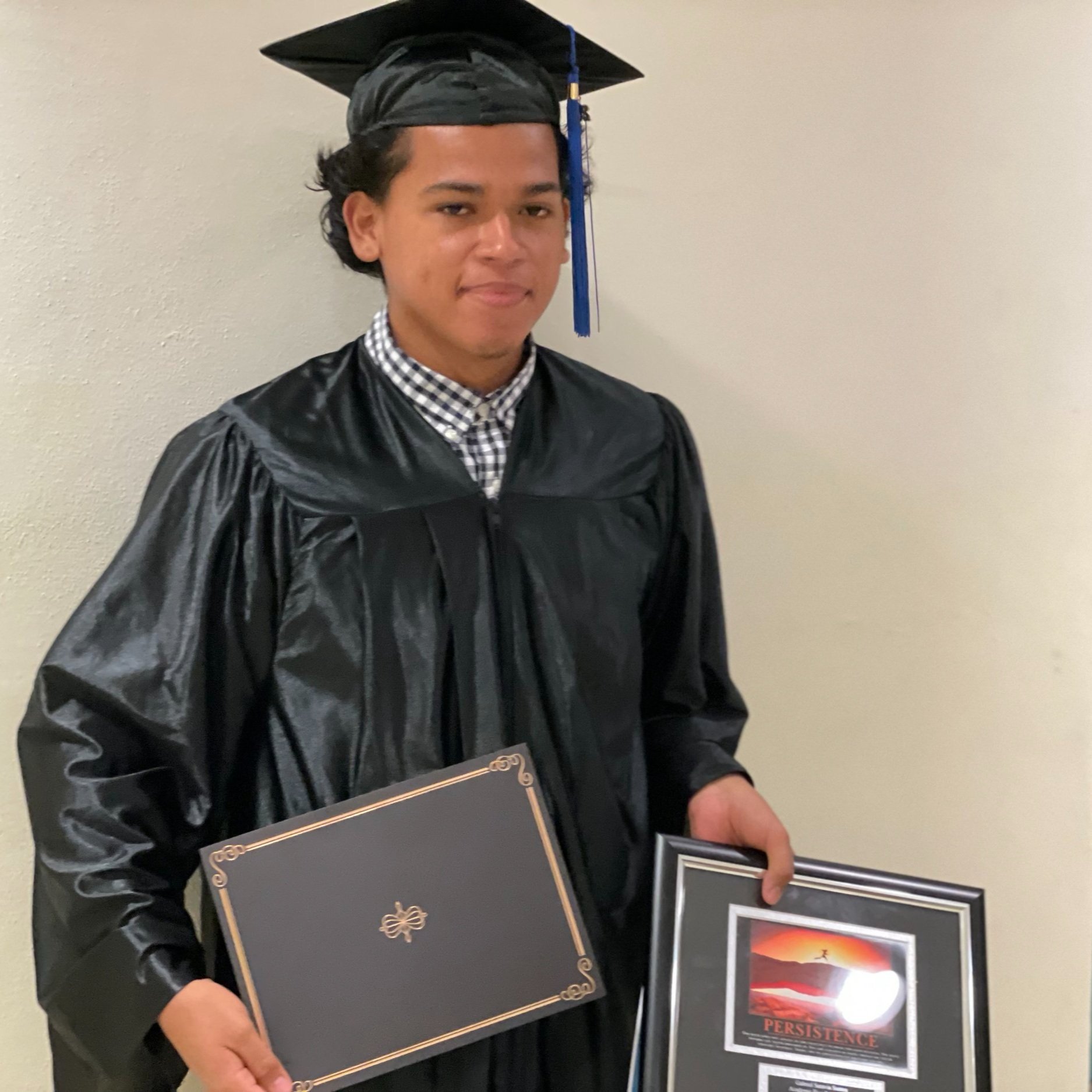 A year ago, Gabriel Saravia Santos despaired that he might never earn his high school diploma. But for his determination and the help of Miami-Dade Acceleration Academies, he might not have.
"I was close to being in jail," he said. Living in an unhealthy home in Las Vegas, he had fallen in with a bad crowd in a neighborhood riven by drugs and gangs.
"I thought, 'What am I doing? Is this leading to a good or a bad place?'
Gabriel knew the answer. He left Nevada and came to live with a cousin in Florida. After learning that MDAA offered a flexible, personalized path to graduation, he enrolled — and became a model student.
Even a bout with Covid-19 and the need to temporarily quarantine didn't slow him down. "The moment he got a negative test for Covid, he came back to the site," said registrar Francesca Mardis. "Some mornings, he beat me here."
Gabriel recently joined fellow members of the Class of 2021 to celebrate his diploma. Along with two classmates, he was also chosen for the Academic Excellence Award. "He was an inspiration to us all and we are so happy and privileged to have been a small part of his journey," said Mardis.
Because he lives so far from the academy, Gabriel had to take three buses to school and back, a roundtrip journey of six hours. He was also working full-time.
Gabriel, who plans to join the Army and become an electrician or plumber. He has only praise for his coaches at MDAA.
"They were not just my teachers. They were my friends. They showed me even when everything is going against you, it is possible."