Good things come in pairs, says the Chinese proverb. That's certainly the case at the newly opened Lowcountry Acceleration Academy in Charleston.
The inaugural group of graduation candidates who walked across the red carpet, admired the freshly painted learning space and settled in to begin their studies includes not just one, but two, sets of twins.
A family crisis and chronic health issues made it impossible for Mariah and Makyia Aiken to pursue their high school careers in traditional schools, and the sisters say they're delighted to be in an academy whose flexible schedule and personalized approach will help them lay the foundation for higher education and successful careers.
"We were searching and searching and then we finally found Lowcountry Acceleration Academy," said Mariah. What they have found delights them. "This is a 10 out of 10 experience."
For twins Michael and Catherine Gorey, the new academy provides the perfect bridge from an all-online home-school program to a high school where they can blend learning on campus and at home, and get the one-on-one support they need from caring educators.
"I really like the way they teach," said Catherine. "You can go at your own pace."
The academy's opening represented the culmination of months of work by Acceleration Academies staff members, supported by the South Carolina Public Charter School District. It provides a vital second chance for young people who haven't found a successful path in traditional school settings.
In the months to come, we will introduce you to some of the students — who are called "graduation candidates" to remind them of their goals — who have enrolled at Lowcountry. What better place to start that with the tale of the twins?
To look at their bright smiles and hear their powerful ambitions, you might not guess that Mariah and Makyia Aiken have seen troubles in their young lives. But they have — more than their share.
The sisters, now 19,  grew up on Johns Island. Situated just outside of the city of Charleston, it is a place apart: broad expanses of farmland framed by streams, marshes and the Atlantic Ocean shimmering to the east. They lived in the embrace of extended family, and relatives' homes nearby and a menagerie of cows, chickens, goats and horses.
As the girls were finishing middle school, though, a tropical storm shattered their tranquility. High winds, driving rain and rising waters invaded their home, eroding the foundation, soaking the carpets and producing health-threatening mold. When the landlord didn't repair the damage and their family couldn't find another affordable place to live, they were left homeless for an extended period of time.
"We wanted to go to school but we weren't able to because we didn't have a stable address," said Mariah. Two years passed without them being able to consistently go to school. "We had to go to court for truancy even though we were sick and working from home."
Around the same time, both were struggling with chronic health issues that made it difficult to regularly attend traditional schools. Mariah has a severe nickel allergy with regular attacks and and had to undergo stomach surgery. Malkyia also struggles with allergies and congenital hearing loss, a condition that has required surgery and leaves her with severe ear pain that makes it hard to concentrate in crowded classrooms.
The school they were at made few allowances for their health issues, the sisters said. And while they went to summer school to try and make up for the time lost while ill and homeless, administrators wouldn't allow them to take more than the standard 8 classes a year — meaning they would graduate two years later than their peers.
After their family settled into a new home in Summerville, they went searching for a school that would allow them to work at an accelerated pace, and to tailor their schedule to their health needs and academic goals. After hitting dead-end after dead end, they were relieved to find Lowcountry, which offers each learner a personalized plan — and as much academic and social/emotional support as they need.
"We went through a long road but we never gave up," said Makyia, who would like to enter the military after she graduates. Mariah, who wants to become a nurse, added: "We value our education even more because we know what it's like not to have one."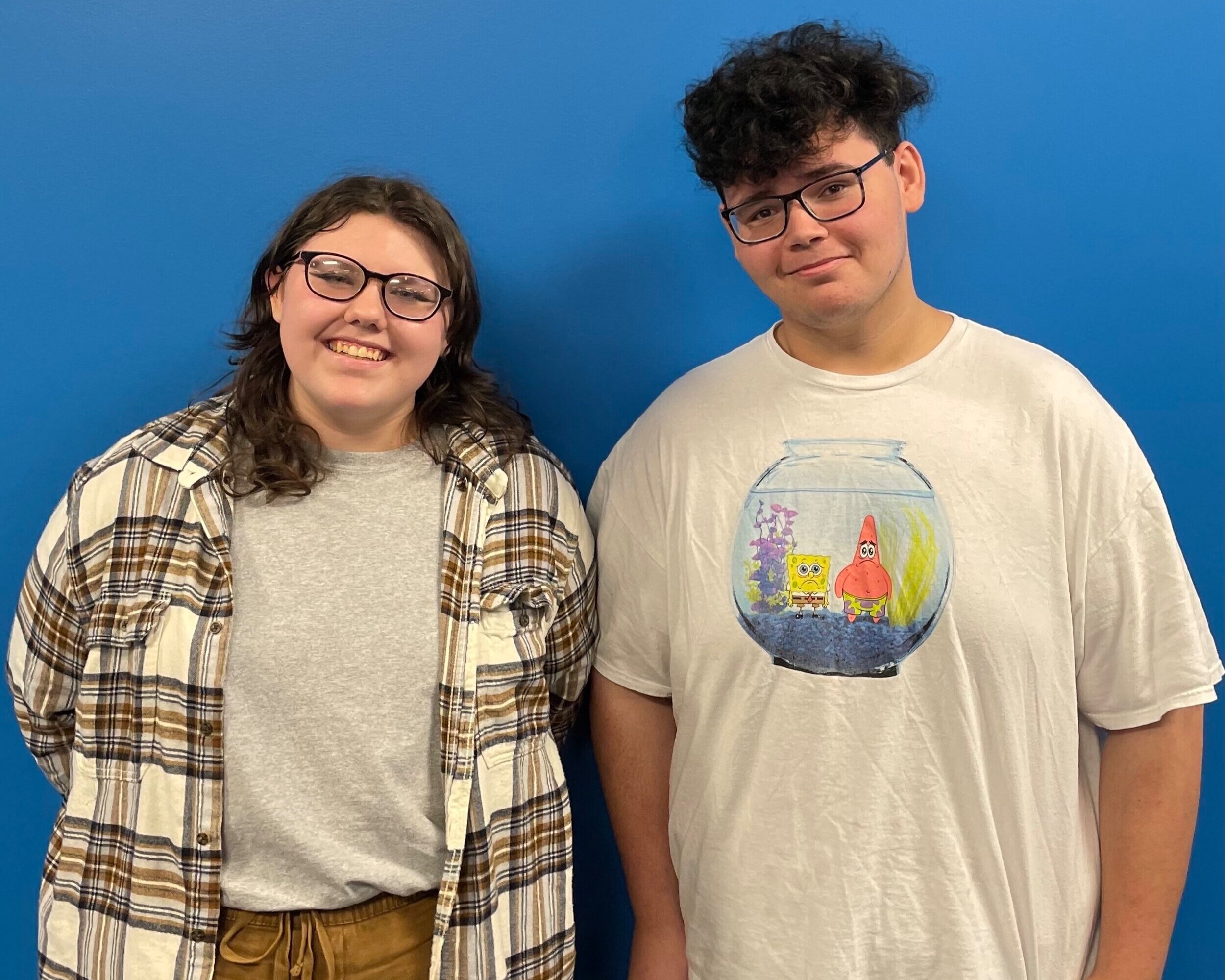 Somerville twins Catherine and Michael Gorey spent the years leading up to high school studying at home, first with help from their mom and then relying on an online-only school program that required them to watch long hours of recorded lessons and offered no access to live teachers.
"Those didn't go into as much depth as we needed to master the subjects," says Michael. As for the fact that they had to pay for the program, he says, "it was absurd."
The 15-year-old siblings decided that they wanted to find a school where they could combine independent coursework and in-person learning and socializing. When they heard about the new Lowcountry Acceleration Academy — a free, public charter school — they were hopeful.
When they joined other new graduation candidates at the brand new academy, they were thrilled. The comfortable seating, warm lighting and ample space made them feel right at home.
"The atmosphere is nice," says Michael. "It's a nice, open area, but it feels private. It feels livable."
Catherine says she appreciates the fact that Lowcountry students take one course at a time. "It helps me focus on what I need to do." And because she struggles with math, she's eager to work with the math content coach to make faster progress.
"We're getting ready to do some serious algebra," chimed in her brother.
They are eager to take advantage of the academy's career and technical education (CTE) programming, which helps young people develop marketable job skills, land internships and emerge from high school not only with a diploma but also with a head start on their careers.
"I'm glad I have people people me helping me get where I want," said Michael.
Michael is interested in a career in health care. "I could be a traveling nurse and travel the world." His sister is also going places. She'd like to use the law to help people.
"A lawyer or maybe a Congresswoman," she says. "That would be quite fun."
Both the Gorey and Aiken twins say they're excited not just about academic opportunities offered by Lowcountry Acceleration Academy, but also the chance to build friendships with like-minded learners. During their first week, Lowcountry educators led them through a get-acquainted exercise with their peers that made them feel even more at home.
"We're all in the same boat even though we have different stories," Mariah said of her new learning community. "We all want to finish high school. We all want to be successful in life. We can support each other."