Clark County Acceleration Academies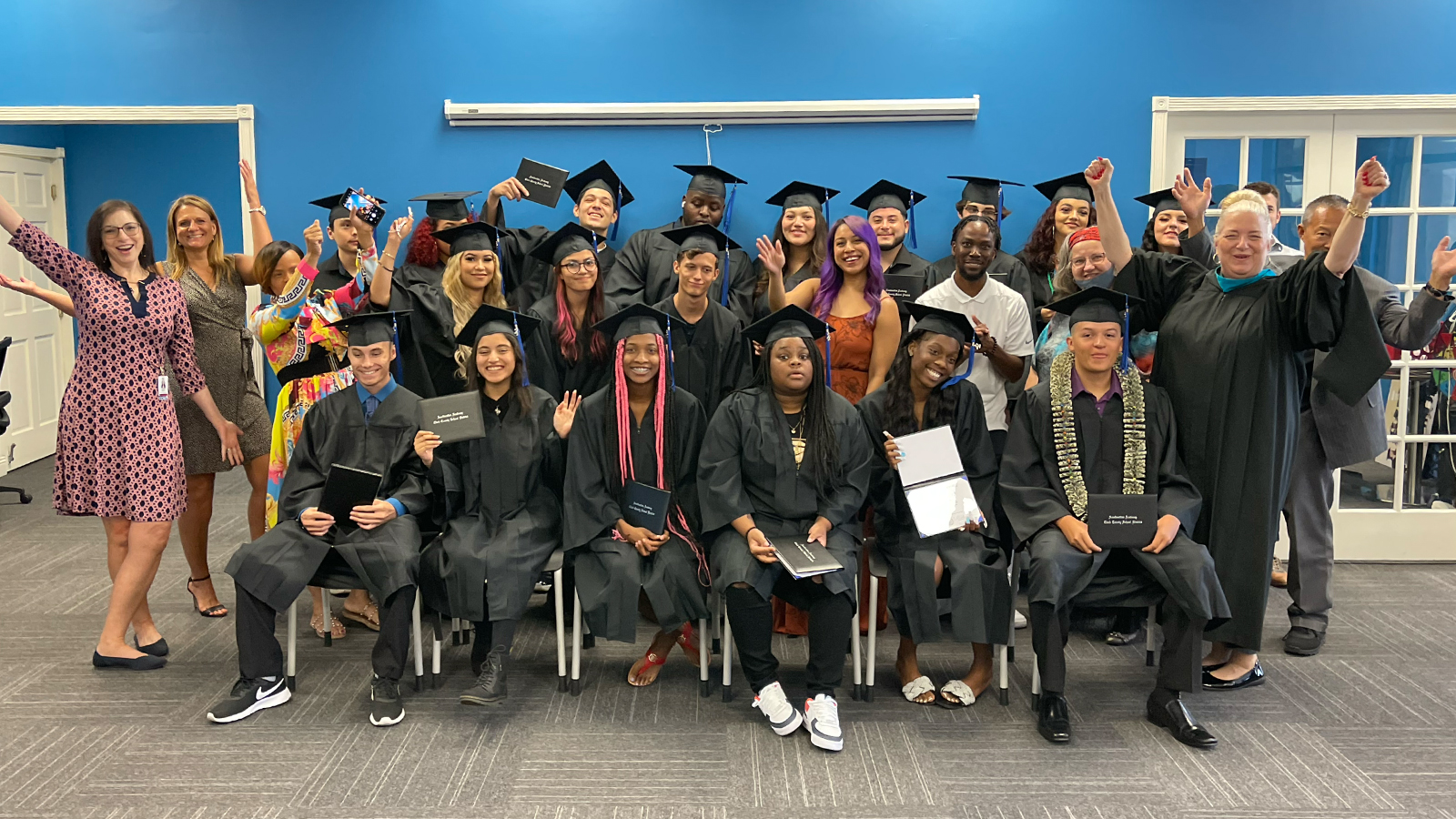 Is Clark County Acceleration Academies Right For You?
Our students come from a diverse range of backgrounds, but all are looking for a more inclusive, relaxed atmosphere and a flexible path to earning their diploma. They want a customized plan where they can complete coursework year-round. We provide an open and safe environment that is supportive and designed to help all students thrive. Our flexible education program can serve most students with unique needs: ESL, ESOL, IEPs, 504 plans, young adults with children, students with physical and mental health challenges, and more.

Students must live in Clark County.  Enrolling young adults who are ages 14-20, grades 9-12.  Students can stay enrolled until their 21st birthday.

Acceleration Academies is tuition-free! Free snacks and drinks are provided in the academy café.

In most cases, free public bus passes can be provided, but other options may be available. Talk to academy staff about transportation options during orientation.

Each student is expected to work on their courses 24 hours a week, either virtually or on site. We are committed to your success and will monitor your course progress each week. With dedicated focus and active participation in coursework, students should be able to complete each course in about 3-4 weeks.

Students graduate with a Clark County School District diploma. We hold several in-person graduation ceremonies per year so that our students and their families can celebrate their achievements.

Acceleration Academies offers laptop computers for students who need them, and a wrap-around support system of educators, life and career coaches and mentors to help remove barriers that cause them to struggle in a traditional setting.

The academy is open Monday-Thursday, 8:00am-4:00pm and Friday, 8:00am-2:00pm

Event Details:

Date: New Date To Be Determined! Stay Tuned!
Time: 
Location: Events will be held at each academy, so choose the one closest to you.

Who Should Attend?

Student and Families that are interested in enrolling in our Academy.
Currently Enrolled Students and Families
Community Partners
School District Partners

Attendees Can Expect: 

Academy Fair:

Take an Academy Tour
Learn What Makes Us Unique
Apply for Enrollment on Site
Meet the Academy Staff

Job Fair:

Apply for Jobs with Area Employers

Community Fair:

Learn about Community Resources Available Near you

Our Locations:

2020 W Craig Road, Suite 301

North Las Vegas, NV 89032

4250 East Bonanza Rd, Ste. 10

Las Vegas, NV 89110

Southeast Las Vegas Campus

5705 E Tropicana Ave.

Las Vegas, Nevada 89122

August 7, 2023

Dear Graduation Candidates (GCs) and Families:

Greetings! As we launch the 2023-24 year together, I want to share some of our exciting accomplishments. I also want to inform our GCs of some key expectations to ensure their success in our program this year.

We had another 187 graduates in June and 57 in August! We are so proud of these young people and the dedication and hard work they displayed to accomplish their goal of earning their high school diploma.
Our GCs have completed over 7,000 courses since January! Completing courses on a 21-day pace keeps our students making steady progress week after week.
Our enrollment has grown to over 1,400 students! We are dedicated to helping every student who needs us.

To continue to help every GC succeed this year at the highest levels, the following expectations are in place:

CCAA 2023-24 Student Expectations

Every student must provide their Graduation Candidate Advocate (GCA) a weekly schedule with 20-24 hours of committed time each week to work on their studies. Your schedule will be documented and monitored in MyIncite. Your advocate will contact you every week to confirm the schedule that will work best for you. During the year, you may need to ask us for verification of your attendance for the DMV or other government agencies. If you are not attending 20-24 hours per week, you are not considered a full-time student and we will not be able to complete those verifications for you. 
Students will be allowed to work on 1 unit in their course at a time. You are expected to complete at least 1 unit each week to stay on pace to graduate. When you open a new course, you will only see 1 unit. After the completion of a unit, students are required to do a Unit Check-In with their teacher. Your teacher will review each item in that unit to give you specific feedback on your work before they unlock the next unit for you to move on. They are looking for the following things: 

You are taking notes and spending an appropriate amount of time in your tutorials.
Each written assignment (discussions and unit activities) demonstrates conscientious effort. Students are expected to attend to the rhetorical aspects of their writing as well as spelling and punctuation.
All mastery and post-tests will be checked to ensure they have a passing score before you can move on to the next unit. The time you are spending on your exams will be checked. The End of Course exam will not be unlocked until every assignment in the unit has a passing score.

Our school adheres to the Nevada Department Code of Honor. It states, "There is a clear expectation that all students will perform academic tasks with honor and integrity ... Cheating and plagiarism violate the fundamental learning process and compromise personal integrity and one's honor. Students demonstrate academic honesty and integrity by not cheating, plagiarizing or using information unethically in any way. We ask each student and family to review the Nevada Code of Honor and to sign and return it to your GCA to be uploaded into your online profile. We will be sending that document to each GC individually.

We are open year-round except for Federal holidays and CCAA professional development days.

Our hours of operation are Monday-Thursday 8 a.m. to 4 p.m. and Fridays from 8 a.m. to 2 p.m. Students can come into one of our 3 campuses for help from our staff or they can get help in our CCAA Virtual School.

We provide breakfast, lunch, snacks, bus passes and laptops.

We help our GCs individually every step of the way.

If you are keeping your commitments, you will make solid progress this year toward your goal of earning your diploma. Our next graduation is in December. Let's make 2023-24 your best year yet!

Sincerely,

Wendy Thompson
District Director
Clark County Acceleration Academies

#OwnYourSuccess
Clark County Locations
North Las Vegas Campus

2020 West Craig Road, Suite 301
North Las Vegas, NV 89032
Directions

Mon-Thurs: 8:00am-4:00pm
Fri: 8:00am-2:00pm
Phone: 702.410.8584
Fax: 702.425.2311

East Las Vegas Campus

4250 East Bonanza Road, Suite 10
Las Vegas, NV 89110
Directions

Mon-Thurs: 8:00am-4:00pm
Fri: 8:00am-2:00pm
Phone: 702.329.4620
Fax: 702.425.2311

Southeast Las Vegas Campus

5705 East Tropicana Ave, Suite 124
Las Vegas, NV 89122
Directions

Mon-Thurs: 8:00am-4:00pm
Fri: 8:00am-2:00pm
Phone: 702.625.4939
Fax: 702.425.2311
Get to Know Our Director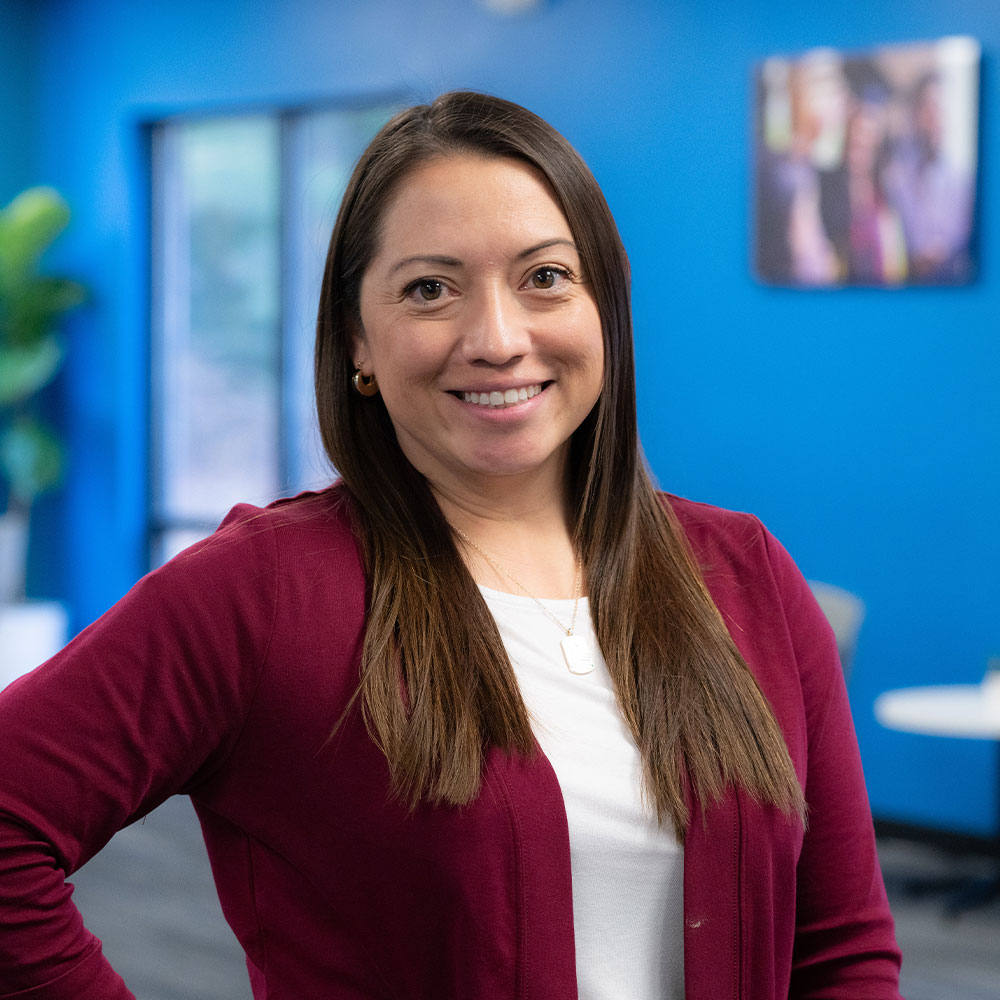 Priscilla Alonzo
Academy Director Clark County Acceleration Academies East
Anthony Carvalho
Academy Director Clark County Acceleration Academies Southeast
Randy Cheung
Academy Director Clark County Acceleration Academies North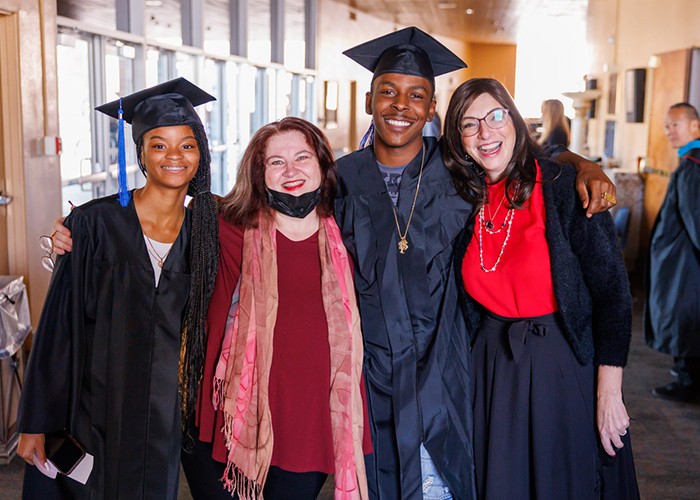 How We're Different
Clark County Acceleration Academies works in partnership with Clark County School District to offer an alternative option for students who need more flexibility and support than what's typically offered in traditional high schools. Each student receives a personalized learning plan with a flexible mix of online coursework, one-on-one coaching and social-emotional support. We design it all to work with your work and family obligations.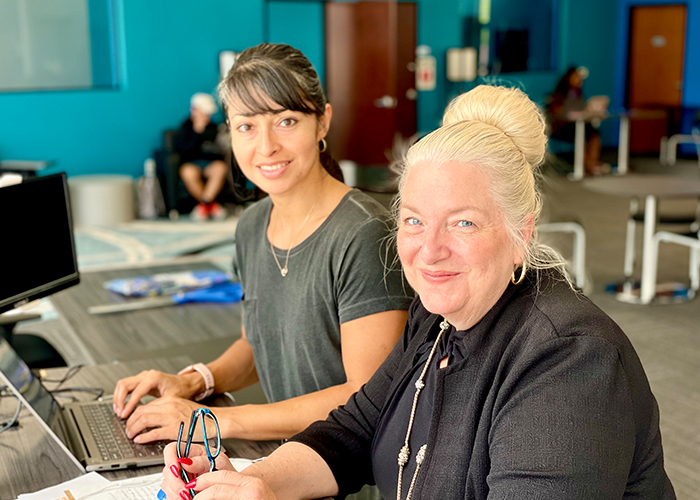 Our Academic Accreditation
Our approach to education isn't just flexible, it's backed by Cognia, the world leader in providing improvement and accreditation services to educational providers. Our Cognia accreditation means that students receive a high-quality, nationally-recognized education. Plus, students that attend an accredited school gain greater access to federal loans, scholarships, post-secondary education and military programs.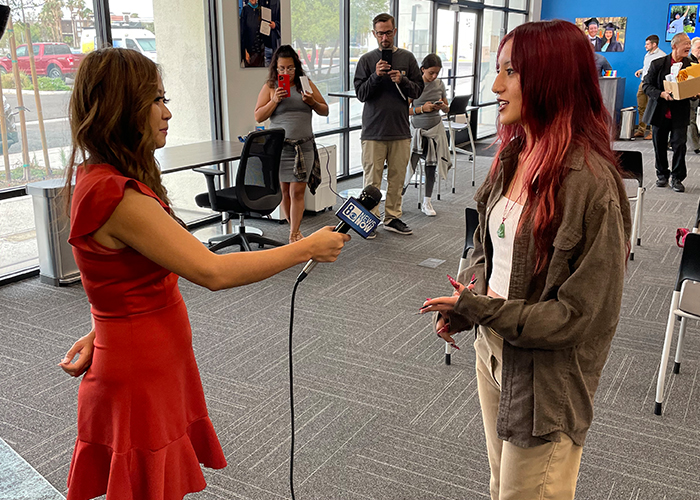 Preparing You For The Future
Our model helps to provide students with a Career and Life Coach who works one-on-one with them to explore and select the right post-graduate career path. We prepare our graduates for internships, college, military service, skilled trades, well-paying jobs, and more! Students can also participate in relevant, hands-on, and engaging Career and Technical Education programs coordinated by their Career & Life coach. In these programs, students can earn industry certifications, gain real-world experience, and graduate confidently knowing their next steps toward a successful life. 
Ready To Enroll?
Enrollment is open and tuition is 100% free. Get started on your enrollment today and begin this exciting journey!
Want to Learn More?
Join us for a virtual information session to learn more about our flexible, supportive approach to high school.