Marcus Moore, who rose above poverty as a child to follow his mother's footsteps into educating the next generation, looked out at the crowd of soon-to-be graduates, eyes expectant and surrounded by beaming family and friends. 
"Earning your high school diploma is not an event; it is a journey," said Moore, Director of Miami-Dade Acceleration Academies (MDAA). "The goal is not just to earn your diploma but to learn who you are meant to be in this world." 
One of the grads, Joanna Duany, came to MDAA from an arts magnet school and, later, a traditional high school. Always a strong student, Joanna had felt at home among like-minded peers at the arts magnet. But when a family move forced her to transfer to a traditional school, she felt anxious and adrift. 
Where, she wondered, were the other serious-minded students? Where was the calm learning environment? The caring teachers? 
She found them at MDAA, where an individualized curriculum and ample one-on-one support help motivated graduation candidates to soar.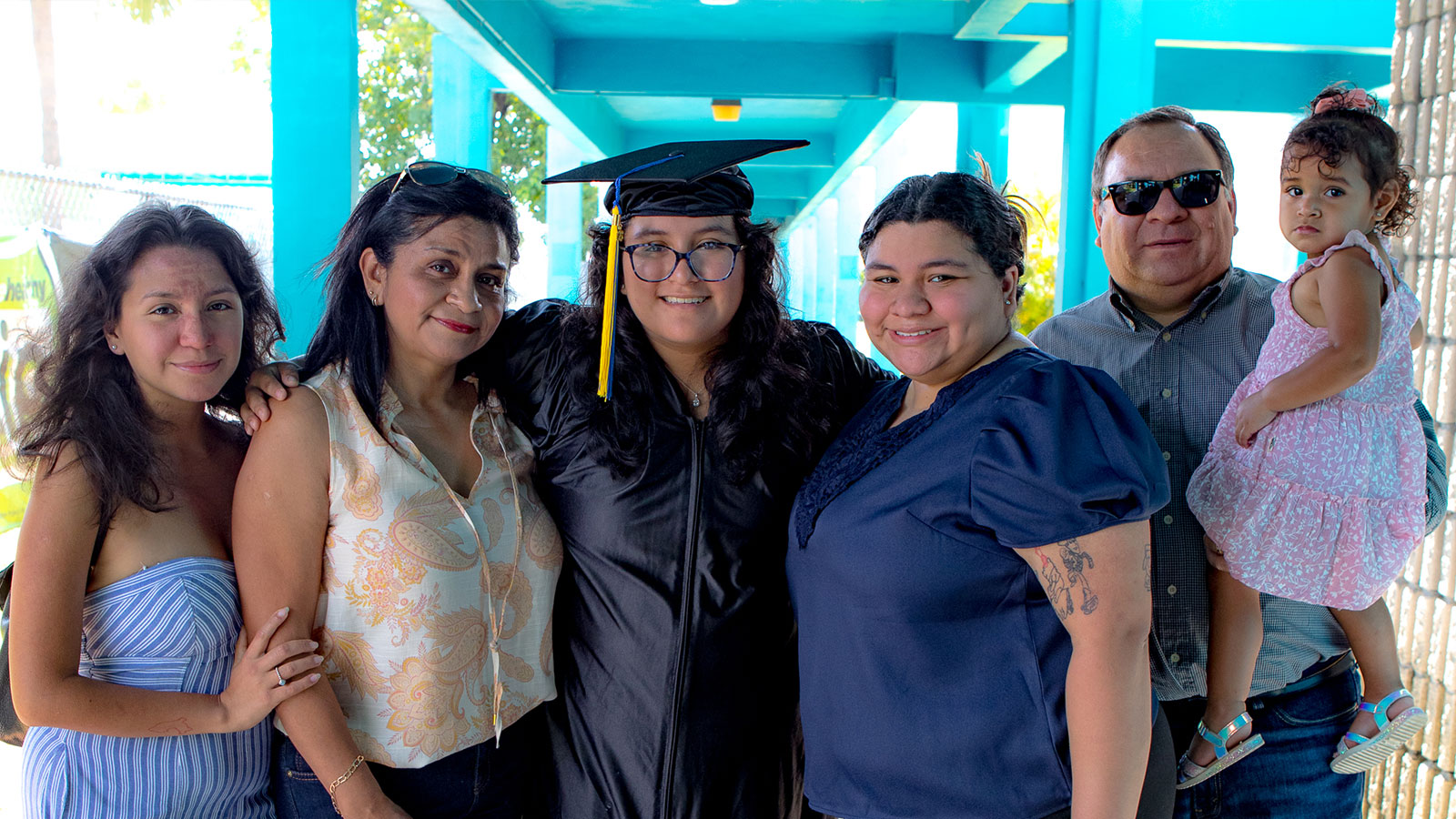 "I'm a straight-A student. I will always be the one sitting in front, raising my hand first," Joanna says, not boasting but simply stating the facts. "At Acceleration, I saw that there are other people who want to do something with their life. That's what I want to be a part of." 
Joanna says she loved the quiet, coffee shop atmosphere at MDAA, and the fact that educators there — particularly graduation candidate advocate Florette Smith — stood ready to encourage her when she would lose momentum. 
"Acceleration Academies taught me a lot about how to be accountable, how to hold myself to a standard," said Joanna, who's been accepted into the New World School of the Arts at Miami Dade College and plans to build a career as an artist. 
Classmate Yanko Ariosa grinned broadly as he celebrated his membership in the MDAA Class of 2023. But for Acceleration Academies, the 18-year-old said, things might have been very different. 
 "I would have probably been in jail right now, not going to school, in the streets," Yanko says. "I wouldn't say dead, but close enough." 
Yanko was born in Cuba and came to Miami with his family in search of a better life. But early in his time at a traditional high school, he fell in with a bad crowd, made bad choices and even spent a brief time in jail. 
"I was just following the wrong path, skipping school, getting in trouble with the law," says Yanko.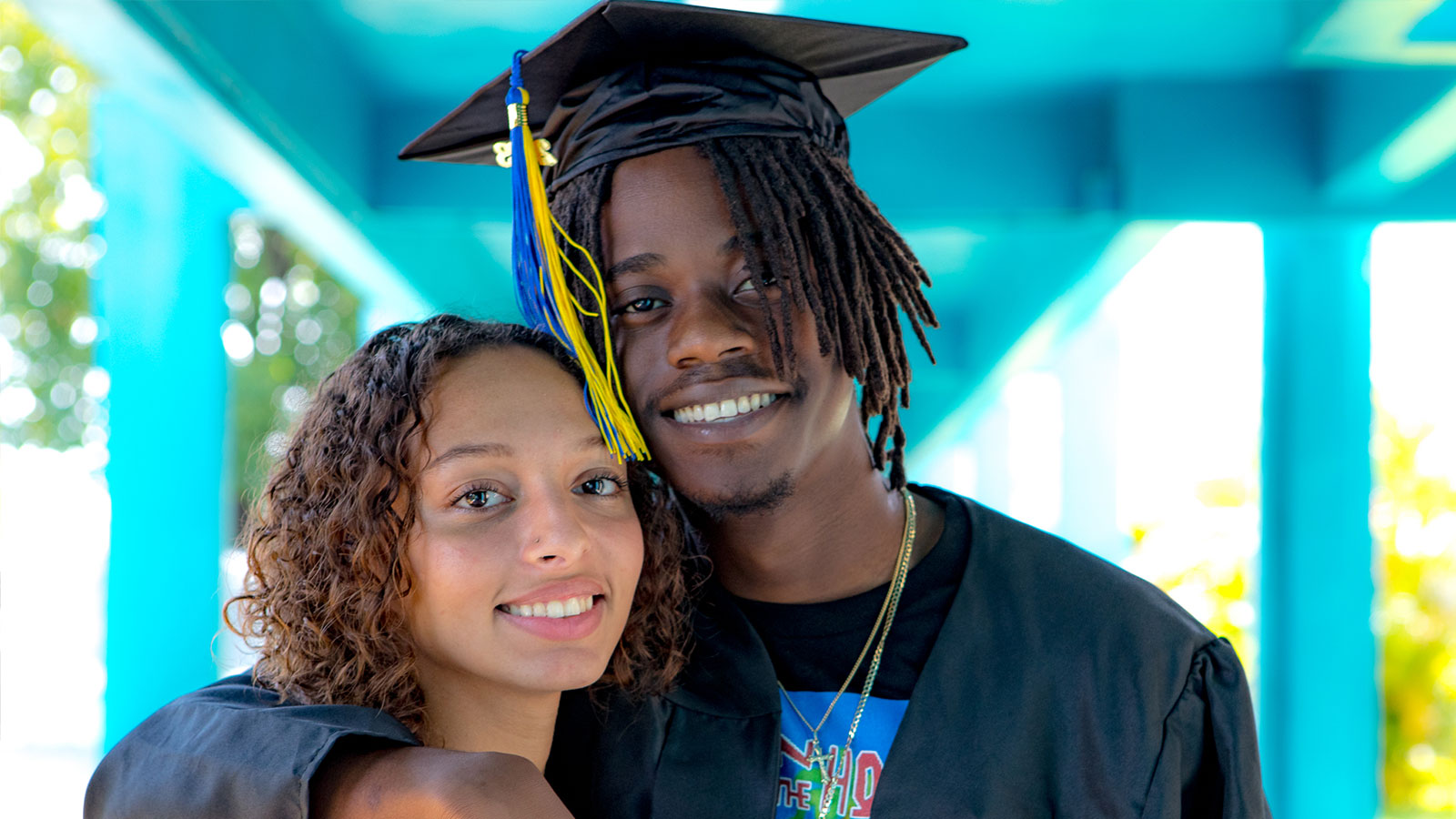 After transferring to MDAA's Homestead campus during his sophomore year, Yanko was initially disoriented by the sight of graduation candidates working quietly at English, math and social studies. 
"I was like, why is nobody talking?" he recalls. "I saw that everybody was just focusing, just getting their work done."
It wasn't always easy for Yanko to keep focus. But if he'd begin to drift, he knew that the MDAA team — especially academy coordinator Maria Serrano and math coach Q Varzideh — stood ready to urge him back on track. 
"Miss Maria, she helped me a lot. She believed in me," he says. If he ever lost momentum, "She would call me, text me — and if not, she'd call my mom." As for Coach Q, "He told me, 'You're going to be one of my first graduates.' "
When Yanko first arrived at MDAA, he worried that educators there would write him off because of his past troubles. "At my other school, my teachers saw me as 'that kid' and told me to sit at the back of the class." 
At MDAA, he found a different welcome. "We don't want you to fall back into your old footsteps," the educators told him. "It felt like somebody cared about me graduating, doing well in life."
Their confidence paid off, as Yanko strode across the stage to grab his diploma head toward his dreams of studying business in college, starting his own construction business — and making his parents proud. 
Along with his parents, he says, MDAA educators helped him envision himself as a success. "I didn't want to let them down because they believed in me." 
Here are some scenes from commencement by photographer Abby Ballin. Click here for the complete gallery of photos. 
Miami-Dade Acceleration Academies accepts new students on a rolling basis. For more information, check out the academy web page and fill out an online enrollment form.