Selena Farlow and Jesus Ortiz didn't plan on becoming parents as high school seniors. But once it became clear that they would, they needed a school where they could not only earn their diplomas but also take good care of their baby boy, Damian. 
They found that school close to home at Wichita Acceleration Academies (WAA), where Selena's father, Kevin, is the social studies content coach. And today, they are proud grads. 
"People say if you have a baby as a teenager, your life is over," says Jesus. "Not true." 
Going into her senior year at her former, traditional school, Selena couldn't imagine navigating the crowded hallways at 8 months pregnant. She also didn't want to deal with the social dynamics that would only get between her and her goals.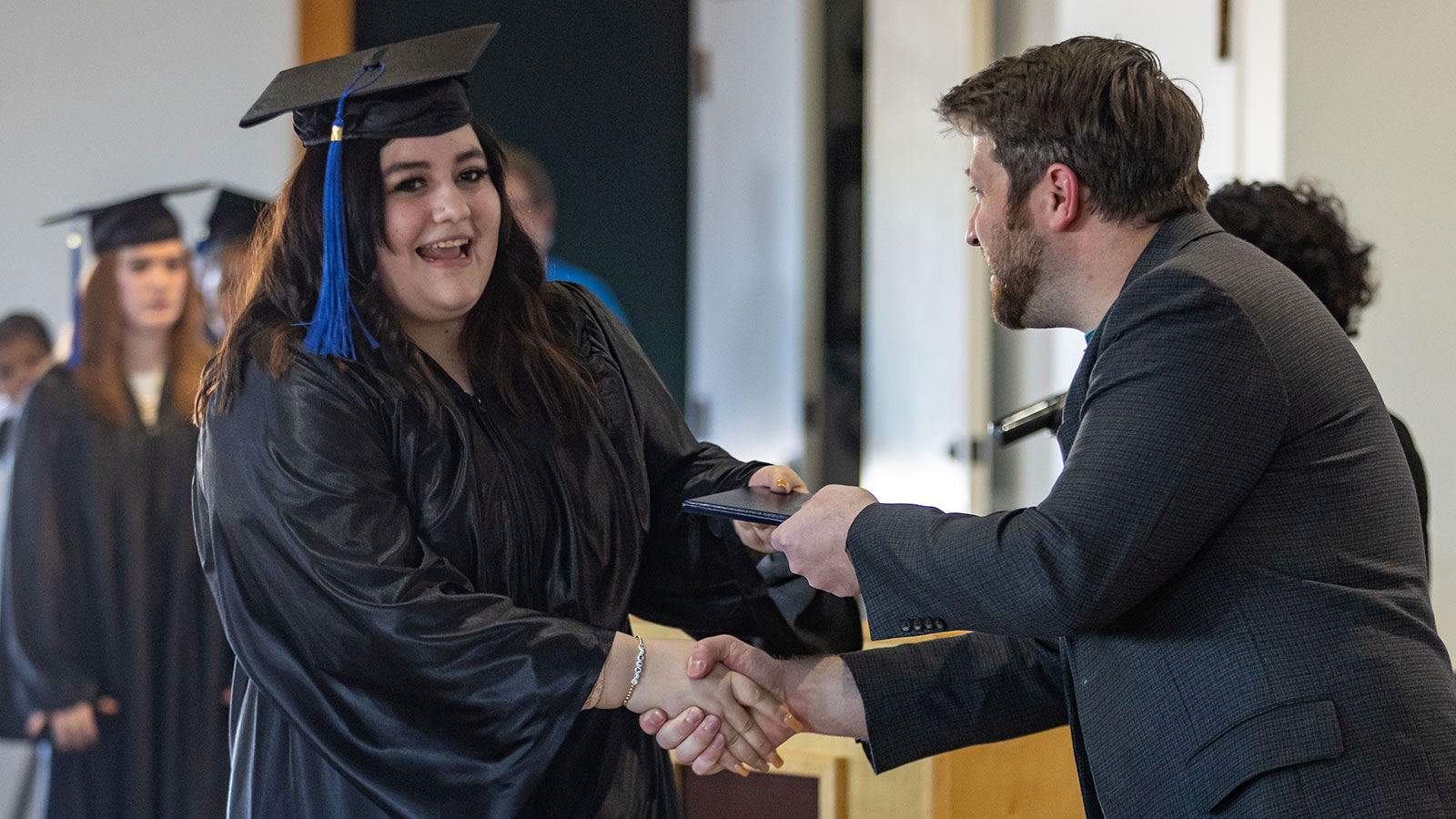 "High school for teenage girls can involve a lot of drama," she says. Gesturing at the quiet, studious WAA learning space, she adds, "When I came here, that went out of my life. I had a job to do, and that's to be a parent to my child." 
Damian's father, Jesus, also enrolled to take advantage of WAA's flexible scheduling, personalized curriculum and supportive atmosphere for young parents. 
"Being able to be here for the baby and her was important to me," he says. "I wanted to be able to spend those first few months with him." 
The going isn't always easy. Damian arrived in October of their senior year. Like all babies, he had his own timetable for eating, sleeping and fussing — a timetable that didn't neatly align with his parents' needs for sleep and study time. 
"There were some late nights," Jesus says, sharing a laugh with Selena. 
WAA is a deliberately parent-friendly space; graduation candidates can bring their little ones into a combination study room and nursery when they need to multitask. If they need help navigating a challenging academic assignment or a life challenge, WAA's caring and expert teachers, coaches and advocates are close at hand. 
Jesus appreciated the way English coach Jarrett Schaef helped break down complicated concepts into understandable language. Selena said ESE coach Christina Young did the same for her in math. And both credited graduation candidate advocate Rochelle Strack with providing a steady stream of moral support. 
"She's there for everyone," says Selena. "She wants everyone to feel welcome instead of left out." 
With diplomas in hand, the young mom and dad are laying the groundwork for their family's future. At an early age, Jesus learned how to work on cars and to cut hair. He may join the police department, but if he goes the barber college route, he dreams of opening a shop where people could get work done on their vehicles and get a cut at the same time. "When I get a haircut, I feel refreshed." 
Selena is planning to study nursing, with the goal of working in the OB department. "Helping other people and making sure their babies are healthy is something I'd like to do."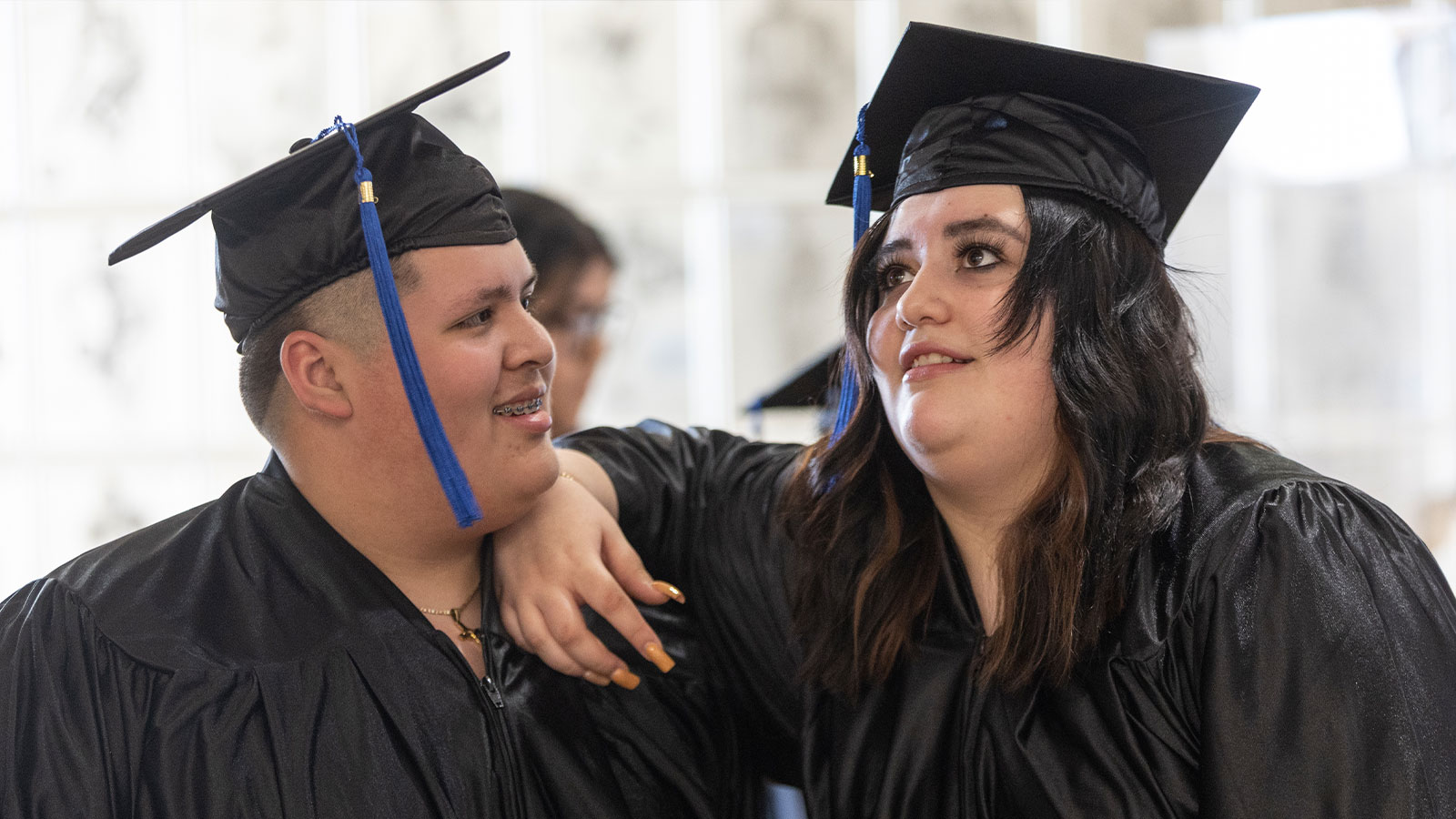 Both are grateful for the support they found at WAA, support that served not only them but also Damian. 
"Being a parent at my age is not easy," she says. "You cry sometimes because of how hard it is — but then I remember that people here have our back." 
Wichita Acceleration Academies accepts students on a rolling basis. For more information, check out the academy web page and fill out an online enrollment form.