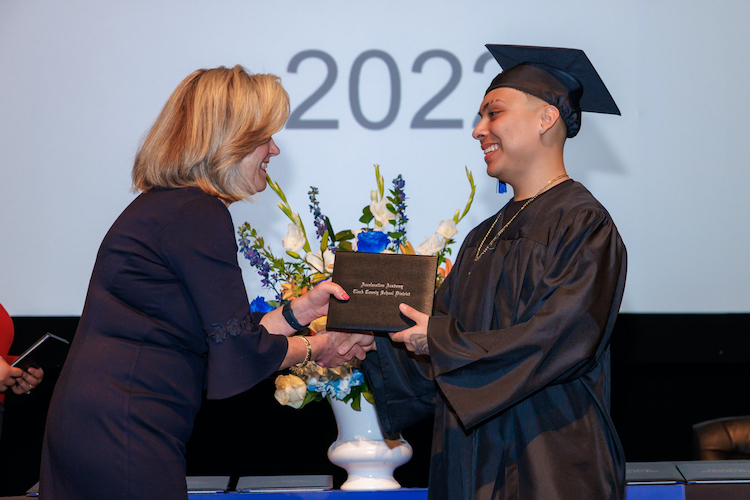 Our Mission
Acceleration Academies is a national leader in re-engaging young adults who are not experiencing success in a traditional high school setting. We help them identify their goals, overcome obstacles, build confidence, and pursue a personalized academic program to achieve the dream many had thought out of reach: a high school diploma.
Our Vision
To transform the way education is delivered, by partnering with school districts to graduate more at-risk or unenrolled high school students — giving them a second chance at a life that will make them and their families proud.
Life at Acceleration Academies
Why Join Acceleration Academies?
EAP & Wellness Program

We provide a confidential wellness program dedicated to supporting the emotional health and well-being of our employees and their families. The employee assistance program (EAP) is provided at no cost to employees and includes assistance for all covered family members.

Professional Development

We provide assistance to eligible staff in their pursuit of approved certifications. We strive to promote from within, therefore we encourage staff to learn and grow into new opportunities within our organizations or higher-level positions.

Innovative Facilities

Our Academies are an open concept with a coffee shop vibe. Students and staff move freely throughout the academy and enjoy working in groups from the comfort of our couches or community workspace tables.

Competitive Salaries

We offer competitive salaries for all qualified educators and mentors with annual salary increases + opportunities for bonuses!

Benefits Program

Acceleration Academies offers medical, dental, vision, paid sick time, paid holidays, unlimited paid time off, a 401(k) retirement plan with matching options, and a variety of supplemental benefits to eligible employees.

Diversity, Equity, and Inclusion

Our GCs come from a diverse range of backgrounds, and so do our staff. We thrive in an open and safe environment that is supportive and designed to help all students.